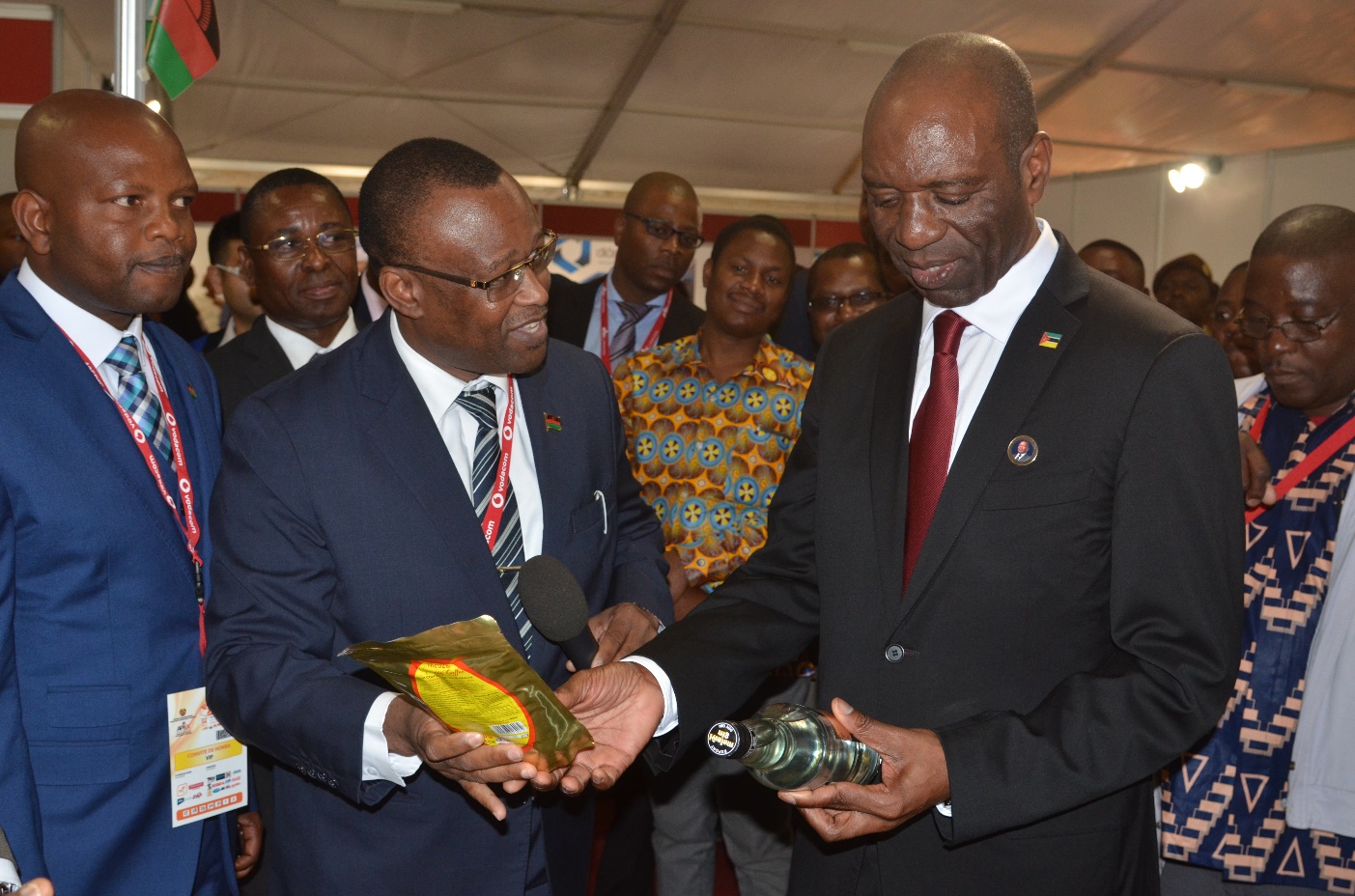 Malawian entrepreneurs have been called to be vigilant and take advantage of the business opportunities that are available in Mozambique and other regional markets.
Malawi's High Commissioner to Mozambique, His Excellency Frank Elias Viyazhi made the call during the opening of the 54th edition of the Mozambique Agricultural, Commercial and Industrial Fair (FACIM) in Maputo Mozambique.
According to Ambassador Viyazhi, Mozambique presents good market opportunities for Malawian products.
'We are excited to be part of this fair and it is our hope that the Malawian Entrepreneurs who are here will take advantage of the opportunities available here. We hope to see more Malawian businesses penetrate the Mozambican market and other markets within the region,' explained Viyazhi.
In his opening speech, Mozambican Prime Minister Carlos Agostinho do Rosário, encouraged exhibitors and participants to capitalize on existing business opportunities, particularly in agriculture, tourism, energy and infrastructure and transform them into concrete commitments and commercial transactions.
The FACIM fair is a great platform for Malawi to promote its export products and establish business linkages with Mozambique and other participating countries who are participating in the fair.
The 54th edition of the fair has attracted over 2000 exhibitors from 28 countries. Malawi's High Commission in Maputo and Malawi Consulate General in Tete in conjunction with the Malawi Investment and Trade Centre coordinated Malawi's participation to the fair.
The fair started on 27th August and runs up to 2nd September, 2018.