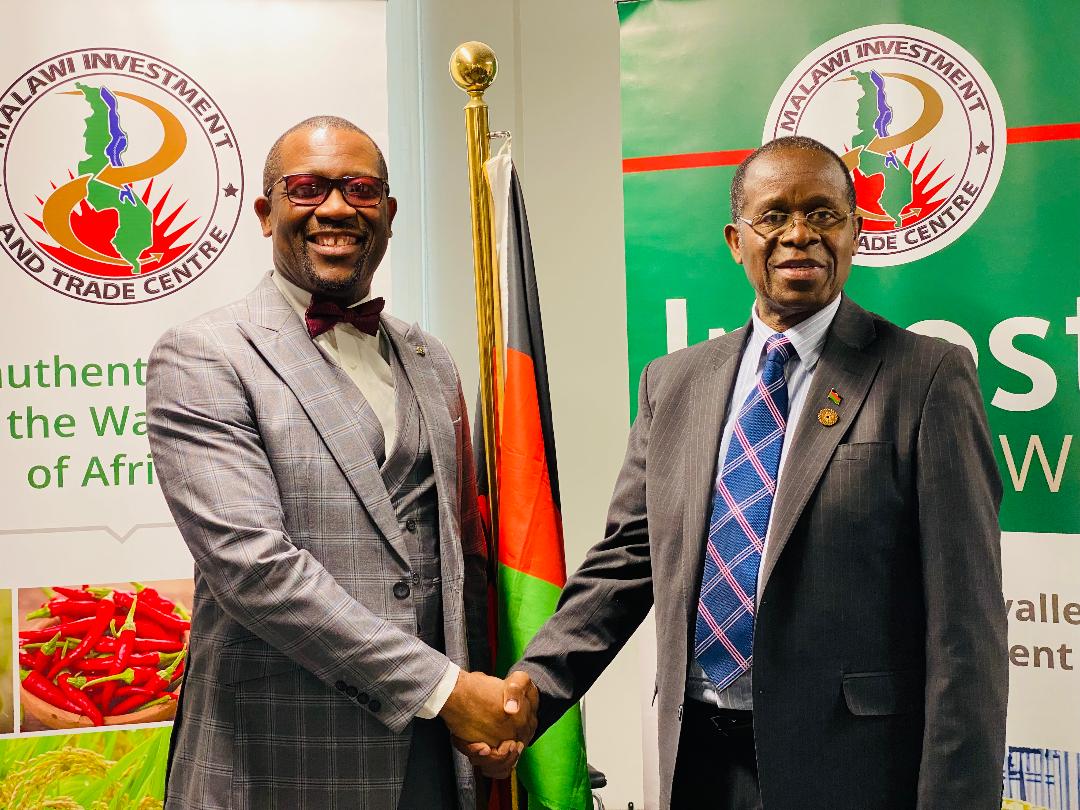 Malawi Investment and Trade Centre (MITC) has today announced that Malawi has managed to generate more than $1.5 billion worth of investment leads at the World Expo in Dubai.

The leads are for projects in power generation, agriculture and agro processing (edible oil production and processing), farming, fertilizer manufacturing and ethanol production.

Minister of Industry and Trade Mark Katsonga Phiri who led the Malawi delegation at the B2B meetings, at the just ended World Expo, said he is impressed with the investment interests that Malawi has managed to generate at the Expo.

'The World Expo here in Dubai gave us a platform to showcase the opportunities that we have as a country to a wider global audience. The investment interests that we have generated are not only those from potential investors in Dubai but from around the world.'
'As government we are committed to providing the necessary support to all these interested potential investors to ensure that their investment interests are materialised because this is what the country is looking forward to.'

One of the potential investors, Ubuntu Capital & Investment Ltd, a subsidiary of Omene Holdings who has expressed interest to come and invest in Malawi said their investment portfolio is aimed at contributing to the industrialisation agenda of the Malawi government.

Ubuntu Capital & Investment Ltd and their finance consortium provide project finance solutions in various sectors including renewable energy, agriculture, health, education, industry and transport.

Prince Franklin Omene said:
'We have the right technologies that will transform Malawi's agriculture sector. We know Malawi is already working towards commercializing its agriculture sector so we are coming in to help the government achieve this. We have a vertical farming project, an innovation that increases production a 100-fold on the same land that we intend to be working with farmers.'

'Apart from that we are also bringing some investments in energy sector. Currently we are eyeing the Fufu Hydro Power plant project. We also want to establish a solar farm in Kasungu.'

Some of the projects that Ubuntu Capital and Investment Ltd is interested include: Ethanol plant project estimated at $95million, Organic fertilizer project estimated at $210 million, Vertical farming project estimated $220 million, the Fufu Hydro Power plant estimated at $523 million, and a Kasungu Solar farm estimated at $180 million.

Other investment leads include a $100 million solar park by Jaff Capital; a $45 million Hydropower project by Vidullanka PLC – a Sri Lankan based company; and a pigeon pea and soya processing plant project worth $12.5 million by FTG group.

In addition, MITC has also managed to record export leads for commodities like soya, maize, beans and pigeon peas.
MITC Chief Executive Officer Paul Kwengwere said:

'Our key objective when coming here was to showcase the opportunities that we have as a country. So we are happy that we have managed to record these serious investment leads although our task doesn't end here. MITC will continue to make follow ups and provide facilitation services to all these interested investors so that these leads are actually turned into actual investments. But this is a good start for us.'

MITC through the Ministry of Industry and Trade organised the B2B meetings in Dubai from 29th-30th March to provide a platform for Malawian project promoters and exporters to market their projects and products to potential investors and buyers in Dubai and beyond.

Malawi is one of the 192 countries that participated at the World Expo in Dubai. The Expo started on 1st October, 2021 and ended on 31st March 2022.