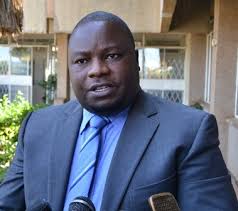 The Greenbelt Authority says besides developing irrigated agriculture and setting up irrigation schemes, it is geared up to go into the international market by exporting cotton linen.
Greenbelt Authority Chief Executive Officer Henrie Njoloma told Malawi News Agency (MANA) recently that the authority is looking at value addition which will see exporting of cotton linen materializing.

He emphasized on the need to set-up efforts in value addition so that the country generates the much-needed forex through exports such as cotton linen.

"In the cotton project, we are already ginning.  We have partnered with Admarc and once we have substantial investment in the production of cotton itself, we will go beyond ginning and start producing linen.  This is what we are going to be doing going forward," he said.

Apart from the cotton project, Njoloma cited the sugar project in Salima and Kilombero Rice Project in Karonga as some of the initiatives where value addition is taking place.
In November last year, Minister of Agriculture, Irrigation and Water Development Kondwani Nankhumwa launched the Malawi Cotton Development Strategy which is meant to revitalize the cotton sector and allow it to return to optimal and consistent production levels that can adequately support value chain activities.

The 3000-hectare Chikwawa-Nchalo Cotton Project was one of the projects that the Greenbelt Authority took to the UK-Africa Investment Summit and the UK-Malawi Investment Forum in London, United Kingdom (UK) for possible investment opportunities.
Source : The Nation