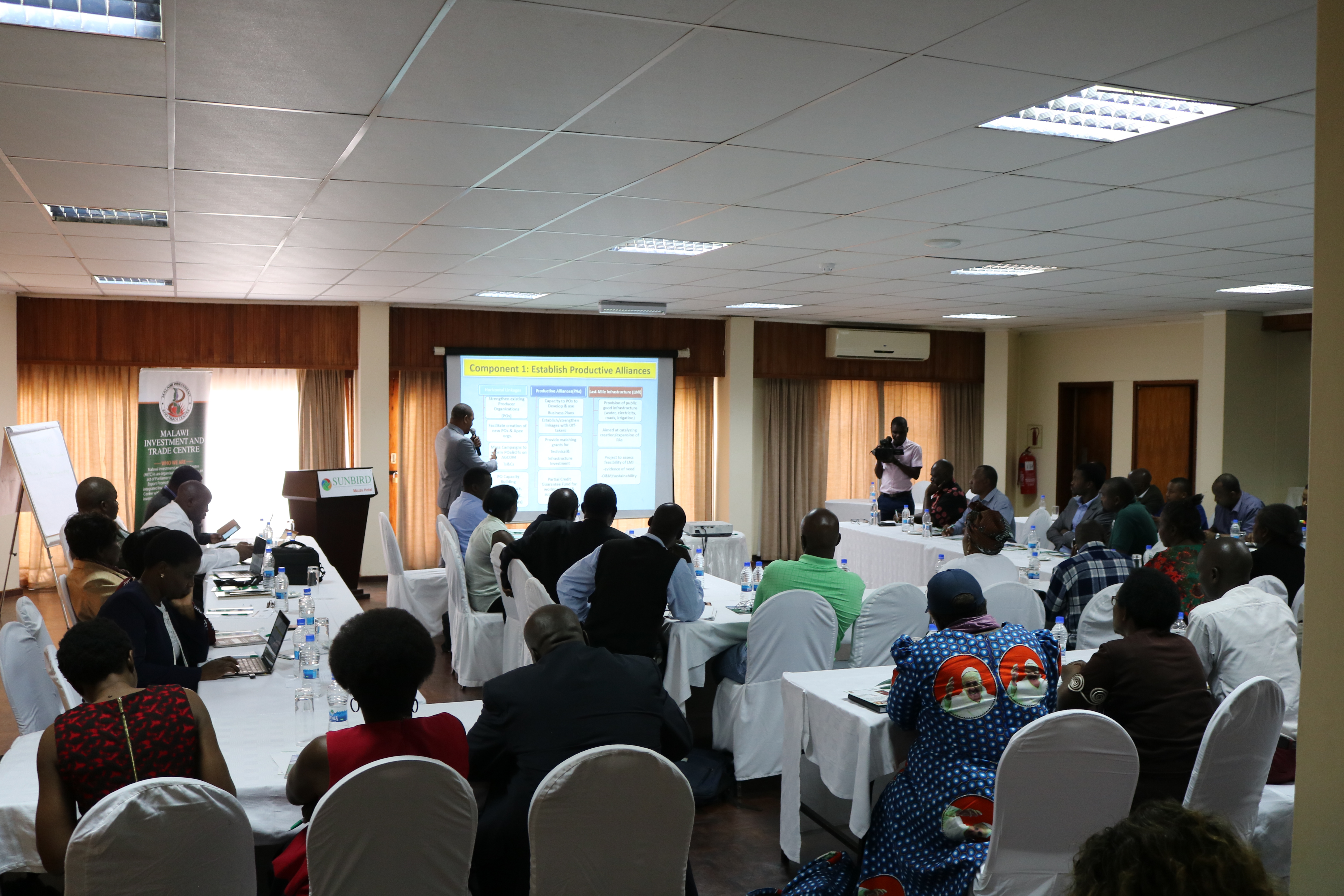 Malawi Investment and Trade Centre (MITC) has commended the Agricultural Commercialization project for the role it is playing in mitigating product supply constraints in as far as export markets are concerned.

Chief Executive Officer for MITC, Mr. Clement Kumbemba said this in Mzuzu during a sensitization workshop for producers and buyers of various produce also known as off-takers under the AGCOM project.

'For a long time, Malawi has been failing to produce enough quantities of various agricultural products or commodities to meet global demand. For example, MITC is able to solicit export enquiries of over $500 million dollars per year. But the challenge has been supply constraints. We therefore believe that through the productive alliance intervention, the AGCOM project will help us to overcome such challenges.' Explained Kumbemba.

The AGCOM project is attempting to use the concept of commercialization of agriculture as one way of addressing demand and supply constraints.

National Coordinator for the project, Dr Ted Nakhumwa said the project which has four components will help to increase commercialization of selected agriculture value chains.

'We are conducting these sensitization workshops so that we get the key stakeholders on board if we are to achieve the objective of this project.' Said Dr. Nakhumwa.
The AGCOM project is owned by the Malawi Government under the Ministry of Agriculture, Irrigation and Water Development (MoAIWD) and the Ministry of Industry, Trade and Tourism (MoITT).  Other implementing partners for the project include the Malawi Investment and Trade Centre (MITC), the Malawi Bureau of Standards (MBS) and the Ministry of Lands, Housing and Urban Development (MoLHUD).