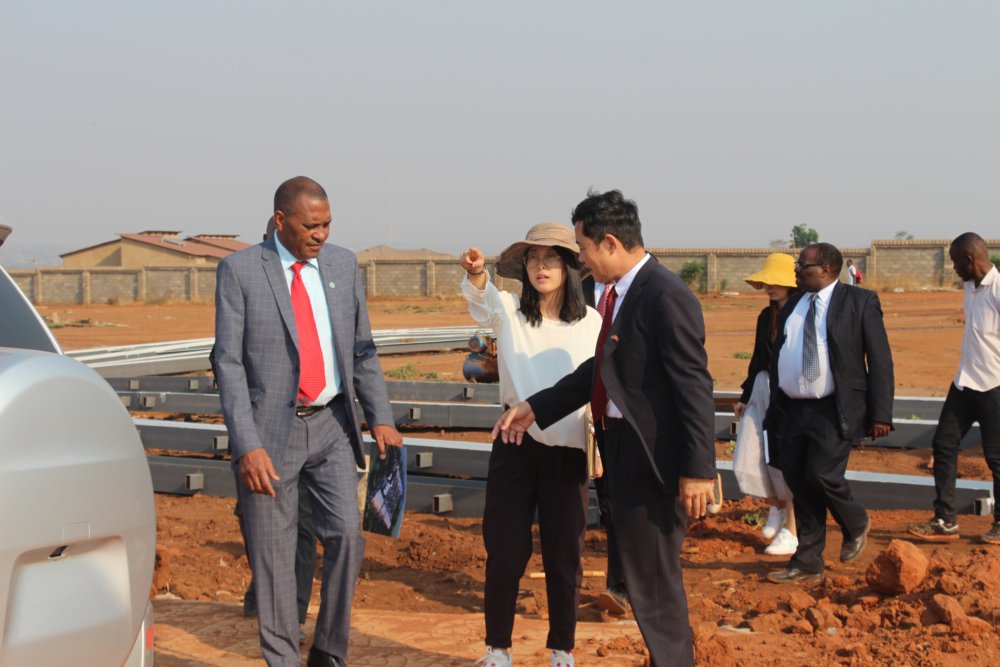 Minister of Industry, Trade and Tourism Salim Bagus says he is satisfied with the progress made so far on the construction of the Lilongwe Grand Business Park.
The Minister said this when he toured the construction site of the project in area 46, Lilongwe.

"The project is on time and despite difficulties they had when they started construction, they are trying their best to finish it on time," Bagus said.

Once completed the business park will have a high class office building, shopping mall, a casino, villas with supporting facilities such as a five star hotel and a conference Centre. It is also expected that the business park will use solar power to ensure business continuity in case of power outages.
On his part, Chief Executive Officer for MITC, Clement Kumbemba says he is happy that the project is taking shape. He says this is one of the outcomes of the Malawi Investment Forum, which MITC hosted in June, 2015.

"This business park will give people dealing in commercial activities convenience as they will find everything under one roof. This includes building materials, decoration materials, furniture, boutiques, electrical appliances, banking facilities among others," he said.

The whole investment which is estimated to cost $100million will directly create 1500 jobs and 2000 indirect jobs for local people.

Meanwhile, the owners of the project, China Lilongwe Grand Holding Corporation Limited Company, have assured government that they will ensure the facility is of high quality.
So far, office building, and casino have been built. In the next phase, a five star hotel, shopping mall and other facilities will be built.