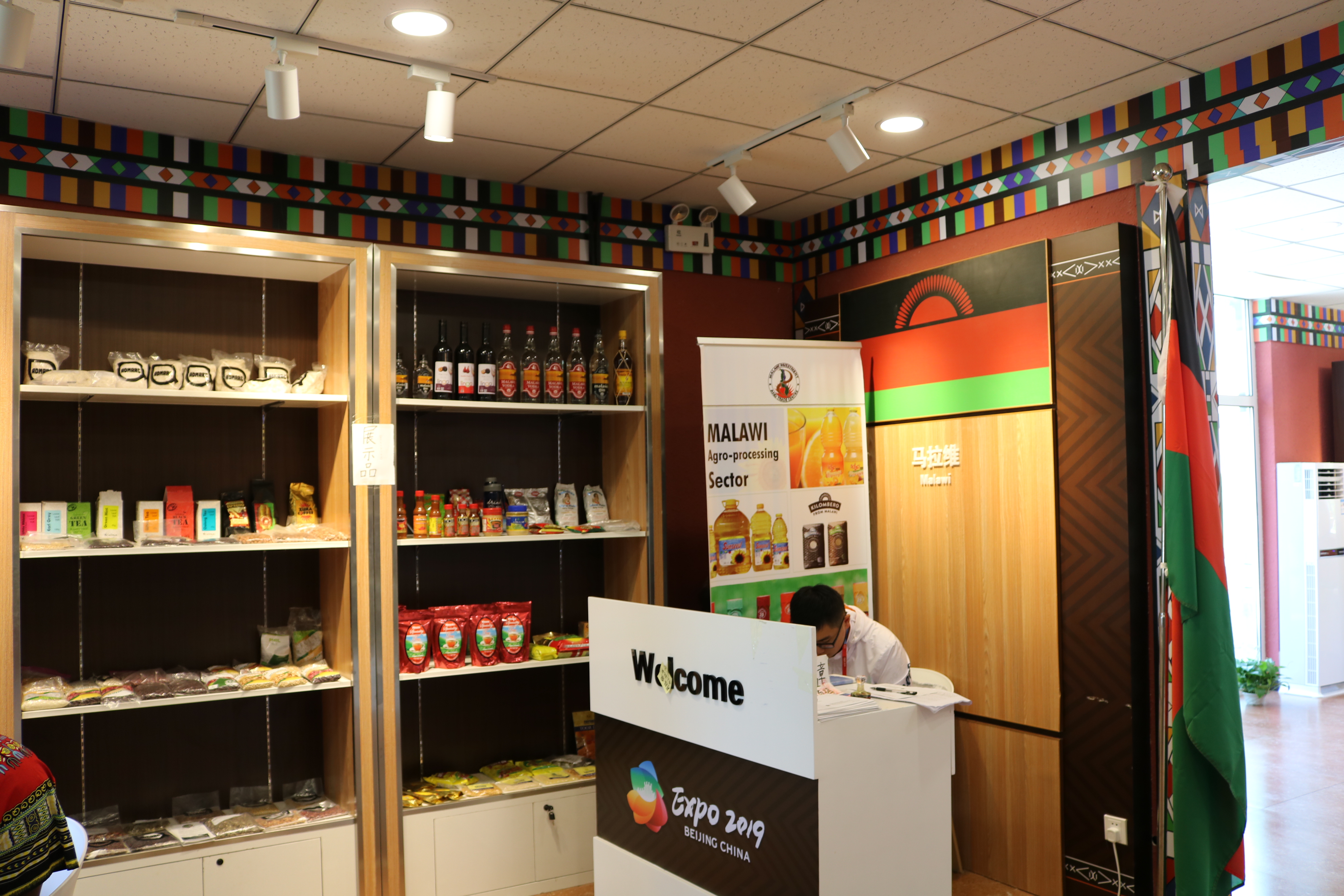 The Malawi Investment and Trade Center (MITC) has expressed confidence that Malawi's participation at the Beijing Horticulture Expo will boost trade between the two countries.
The Center has since said it expects Malawi to identify market opportunities of close to $300 million from its participation at the Expo.

The climax of Malawi's participation was on its National Day early last month when the Chinese and other participating nationals were treated to local dances, dishes and beverages in what was called the Malawi Day.

Speaking during the presentations, Malawi's Ambassador to China, Charles Namondwe, said there are a lot of business opportunities for Malawi in China but they need to improve standards and understand how the Chinese conduct business.

"There are a lot of opportunities here especially agriculture produce such as rice, beans and soya because there are 1.3 billion people here who need to eat everyday thus on top of the already existing exports like tobacco ,Cotton, blue leather, coffee, tea and gemstones.
"We should be close with the Chinese traders to learn how they conduct business so that we can operate at their level more so we need to push on the standards of our products," Namondwe said.

MITC's Director of Trade, Promotion and Facilitation, Cindy Kibombwe, said many of the Chinese nationals that appreciated Malawian products were impressed and have shown interest to visit Malawi as tourists.

"Our focus was to attract investments, attract tourists and trading with china, already China is interested to trade with Africa so we came here so that we can promote Malawi for investment and trade and also showcased the rich culture that we have through the local food we prepared and the traditional dances we showcased.
"We expect the Chinese to express interest in local products and we link them with the producers which will translate into exports for Malawi, we anticipate deals to be clinched between Malawian businesses and Chinese buyers," Kibombwe said.

Director of the Coordination Bureau of the Beijing Horticulture Expo, Zhou Jianping, said the Expo was important towards promoting exchange of latest achievements of green development towards promoting international economic and trade exchange.

"We are confident that Malawi's splendid exhibition will promote cooperation between China and Malawi's trade, cultural exchange and other fields so that more countries including China will understand trade an investment opportunities in Malawi," Jianping said.