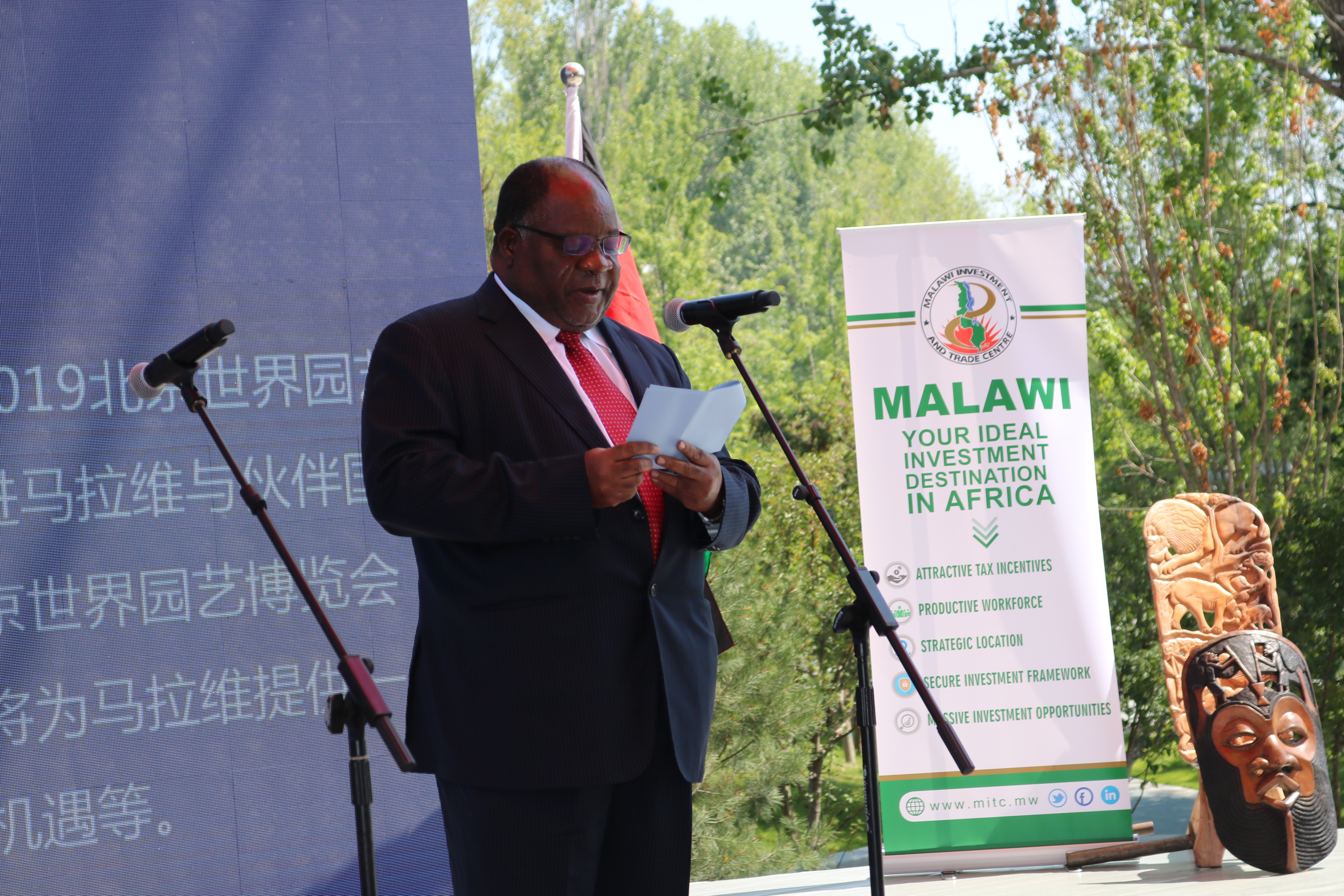 Malawi's Ambassador to China, Charles Namondwe, has said one of the reasons traders are failing to penetrate international markets is failure to utilize embassies in targeted markets.
Speaking on the sidelines of the Malawi day commemorations at the Beijing Horticulture Expo in China last month, Namondwe said there is a lot that Malawian traders can benefit from the Malawi-China ties only if they move with time as the Chinese do.

He said that the Chinese are meticulous on the products they want to import and the embassy is there to offer assistance on how traders can produce and market goods of the desired standards.

"They can appear to be very difficult because we do not understand what they really want, we can actually try to move with them and see what they want us to do and benefit from that or if we want to argue we can argue but we will be the loser.
"There are several channels that traders can use to utilize this market, the starting point should be the Chinese embassy in Malawi there is a trade officer who can provide all the information and then form solid contact with the traders here and learn from them what they want to do unfortunately embassies are thought of for Visas only," Namondwe said.

Data available on the International Trade Center (ITC) Trade Map shows that Malawi was able to export $41 million worth of products to China in 2017 but in the year imported goods worth $376 million.

Malawi's trade deficit currently stands at K1.2 trillion kwacha a development commentators have described as detrimental to the growth of the economy.