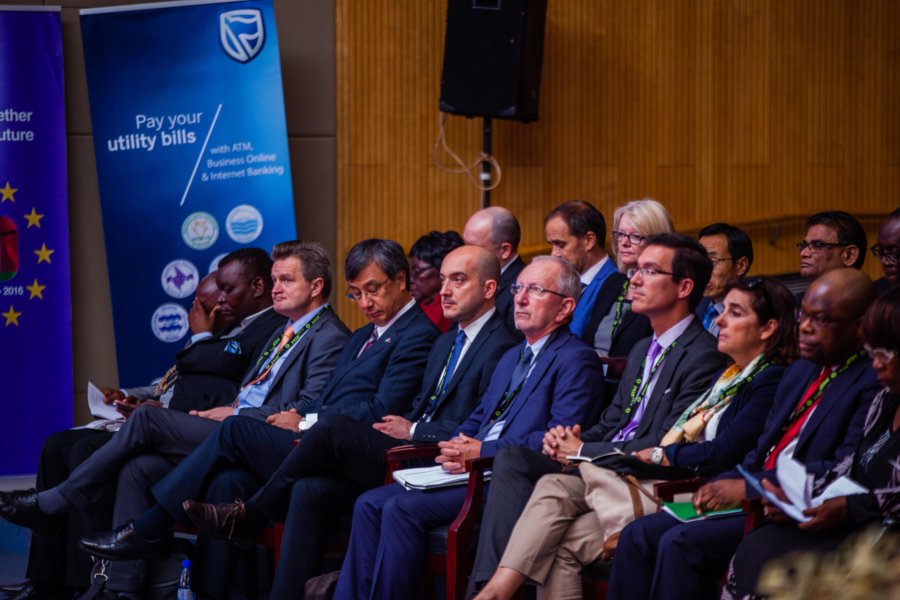 As preparations for the third edition of the Malawi Investment Forum (MIF 2018) are underway some private sector companies have come in big to support the Malawi Investment and Trade Centre-MITC in its effort to execute a successful event.
Public Relations Manager for MITC, Deliby Chimbalu has disclosed that more than ten companies have confirmed their sponsorship towards the MIF 2018.
'So far we have received sponsorship confirmations from about eleven companies. These include; Malawi Housing Corporation, Standard Bank, Nico Holdings, FDH bank, Lilongwe Water Board, Blantyre Water Board, Nissan Malawi, Skyband Limited, Fargo Limited, Datacom and TNM. We are very hopeful that others will also come on board to support this important event,' explained Chimbalu.
Malawi Investment Forum 2018 will be held on the 11th and 12th of June, at the Bingu International Convention Center in Lilongwe under the theme "Private Sector-Led Growth; Key to Malawi's Sustainable Development". It will focus on five sectors which include:
The MIF is a market place where opportunities and marketed, partnerships are made and most importantly business deals are sealed for various investment and trade ventures.