Investor support through MITC's One Stop Service Centre: A story of Quantel Energy
Businesses are the drivers of growth and export, that's why MITC provides support to both local and international business investors in Malawi to maximise their business potential. Through its One-Stop Service Centre, MITC facilitates setting up of businesses for both international and local investors by providing company registration and business licensing services, processing of immigration permits- Business Residence Permits (BRP) and Temporary Employment Permits (TEP), identification of land for investment, and access to tax incentives for business profitability.
One of the local investors, Partridge Shycal of Quantel energy shares his story of how he has managed to get support from MITC for their 50MW solar power plant project in Mzimba.
Tell us a brief about Quantel Energy and your project
My name is Partridge Shycal. I am the Chief Executive Officer of Quantel Renewable Energy as well as Co-partner.
Quantel is basically investing in a solar project. We intend to construct a 50MW solar power plant in northern part of Malawi, that is, Bwengu in Mzimba District.
As Quantel we've been in Malawi for more than 5 years. This is a company that was originated by Malawians. We have been the promoters of this project. We have also been doing other businesses in Malawi and now we are exploring opportunities in the energy sector. 
So for this project we have made progress, as you know a project of this nature requires a lot of studies. We started with a feasibility study and then an Environmental Impact Assessment. We have also done geo-technical studies as well as typographical studies.
Why choose the energy sector?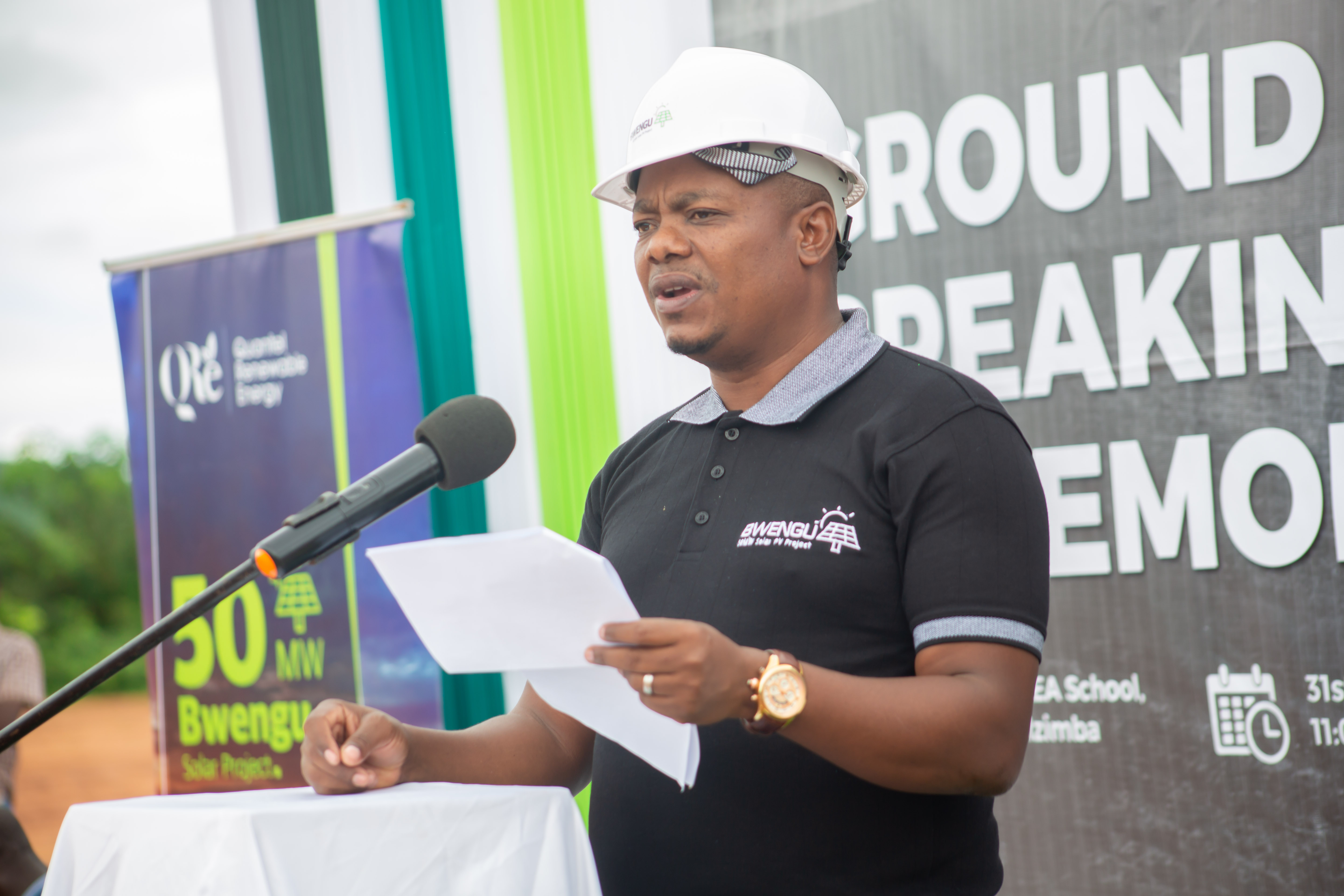 As promoter of the project having been in different other businesses this was a sector that we thought has huge potential. You may attest to the fact that Malawi has been experiencing lots of blackouts and we thought that there is a niche on the market that we needed to explore and that's why we thought that we can diversify into energy, specifically green energy which is renewable energy that the world is propagating at the moment.
What support have your received from government or MITC in the course of your investment?
We've received very good support from different stakeholders from government. There is quite a number of stakeholders that we had to work with for us to reach this stage. I am mindful of the Ministry of Energy, Ministry of Lands and of course the Malawi Investment and Trade Centre-MITC.
The ministry of lands through MITC has been very helpful because this kind of project requires a lot of land. For the Bwengu project for example, we needed 105 hectares. So to source that land on our own was a challenge but we received very good support from the Ministry of Lands and also we worked with the Mbelwa District Council to identify the land that we have at Bwengu in Mzimba.
Let me point it out that for every investor investing in Malawi you need to firstly engage with MITC who walks you through all the processes and how to secure land for your investment. As a registered investor with MITC you can have access to all the incentives that comes along especially within the priority industry where energy sector also falls. So yes the support was enormous.
People always think MITC only assists foreign investors and not the local ones, what has been your experience working with MITC?
The Malawi Investment and Trade Centre is there to help investors be it local or international, this is what we have experienced. When we came and expressed our interest to invest in the energy sector we realised that for us to be able to unlock all kinds of incentives we needed to have a registration with MITC.
MITC has spearheaded all our initiatives. I will give an example of the issue of scouting land, the issue of registering with Malawi Revenue Authority, all the negotiations for us to be where we are now they have been championed by MITC just because we are their client, we have an investment certificate from them.
So MITC is a very influential arm of government, it is doing quite a lot and it helps both local and international investors to enable them to make an investment in this country.