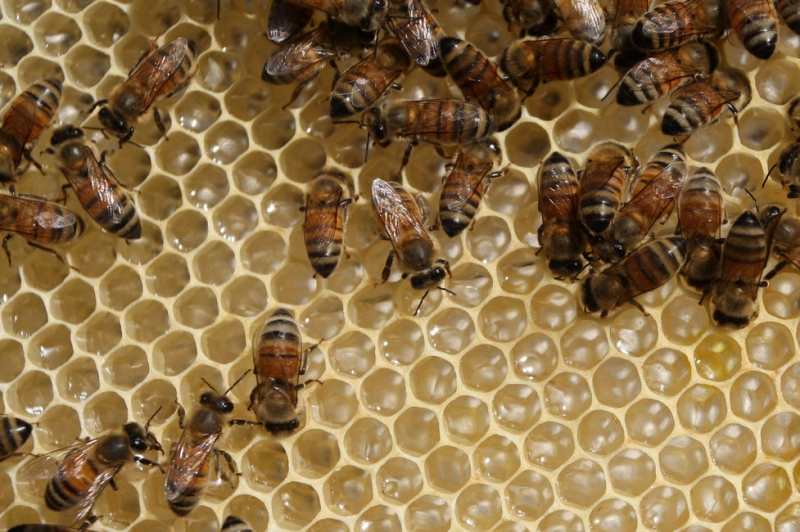 Malawi Investment and Trade Centre (MITC) has trained a group of more than 30 producers and exporters in the Honey production sector.  The training was conducted on Tuesday, 6th October, 2020 through a virtual seminar. The clinic was inaugurated by the Ministry of Trade and facilitated by Malawi Bureau of Standards (MBS), The Hive Limited and Standard bank.  

The aim of the clinic was to equip participants, with knowledge and skills on best practices, including emerging issues in the honey production ad to foster linkages amongst actors at different levels in the honey value chain.

Speaking during the training session, the Director of Trade Promotion and Facilitation, Mrs Cindy Kibombwe said the group being trained comprised Producers, Processors and Off-takers, in the Honey value chain business.  The group was being trained in quality production, grading, packaging, labeling and production efficiency.
"There is need to provide skills and best practices in production and post-harvest handling of honey.  We have great potential to penetrate the international honey market but we fail to do so because of poor post-harvest processing skills and financing," said Kibombwe.

On her opening remarks, Charity Musonzo, Deputy Director for Domestic Trade in the Ministry of Trade emphasized that local honey producers and exporters need specialized training on quality specifications to penetrate the global market with ease.

She said "We have many challenges ranging from capacity constraints, operational bottlenecks and financing gaps as regard to the export sector, there are issues of quality and standards, packaging and labelling and technical barrier to trade."

Malawi Bureau of Standards (MBS) Director of Standards Development Fred Sikwese made a detailed presentation on the steps to be followed when handling honey for both local and international markets. He emphasized on the need to maximize hygiene around and within processing premises and seeking certification on the purity of the honey from competent bodies such as MBS.

He said "There are specific standards demanded by specific countries.  As an exporter, you need to find out the standards in those countries as there are certain issues such as hygiene which are non-negotiable."

Concluding the clinic was Standard bank which enlightened the participants on the two types of loans the bank provides to its customers and namely asset and cash based. "All that we require is proof of income, business profile, MRA clearance, insurance, application letters and management profile of the company."

The bank has also partnered with Industrial Commercial Bank of China and identified a trade agent to facilitate imports and exports of machinery for businesses.