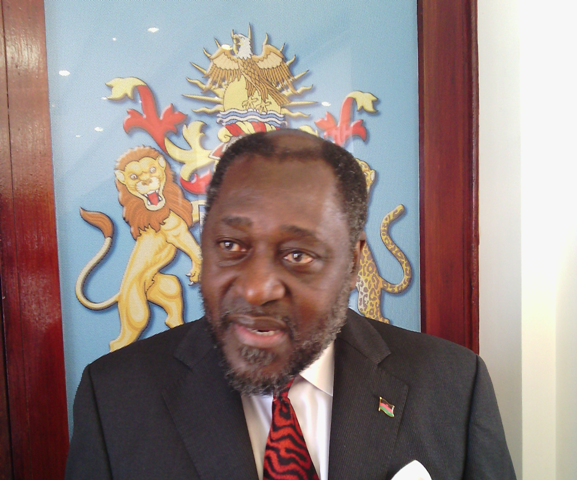 Minister of Industry, Trade & Tourism Hon. Henry Mussa
Minister of Industry, Trade and Tourism, Henry Mussa has urged the private sector and the business community to register for the third Malawi Investment Forum which is scheduled for June 11 and 12 at the Bingu International Convention Centre in Lilongwe.

Mussa made the call when he addressed members of the media on the preparedness of the third Malawi Investment Forum.

'The MIF is a market place where opportunities are marketed, partnerships are made and most importantly business deals are sealed for various investment and trade ventures. I therefore call upon business captains, private sector players to register and attend this important event,' said Mussa.

The Minister further said Government will continue to host the investment forums as this has proved to be the best platform to market the investment and trade opportunities that Malawi has. He highlighted six projects which have rolled out as a result of the investment forums.

The MIF 2018 will focus on five sectors, namely: Agriculture & Agro-processing; Energy; Transport & Infrastructure; Tourism and Manufacturing and it will be held under the theme 'Promoting Private Sector-led Development; A Key to Malawi's Sustainable Development'.

Chimbalu further disclosed that there will be a side event of a financier's forum at this year's MIF 2018 is targeting 1000 participants from both Malawi and beyond.

The MIF offers a truly knowledge-based forum with cutting edge information on the latest investment and trade opportuni­ties in Malawi. It serves as a unique platform to meet, network, and exchange experiences, explore business opportunities and sign cooperation agreements and partnerships.

Included in its 3rd Edition are the following features: Conference, International Exhibition, Sector-specific sessions, investment projects presentations and B2B meetings.